Throughout life, we often reflect on past events with much greater clarity than when we are "in the moment."  Divorce is no exception.  People who have been through a divorce will often say "I wish I would have known…"
I take great pride in assisting my clients through the divorce process by imparting information, wisdom and reasonable expectations to the extent possible, even though it is difficult for anyone to completely prepare for this type of life-changing event.
Surrounding yourself with experienced professionals, most importantly your matrimonial attorney, is certainly a good place to start.  Consulting with and properly vetting prospective attorneys is vital, as you have the potential to spend a significant amount of time and money with your attorney.  Choosing someone who is knowledgeable, experienced and with whom you have a good rapport will help to ease the process.[1]
Beyond that, there are common elements throughout divorce, custody, support and other family law proceedings that affect people in similar ways.  In this blog, I will share with you some things I have learned to help you avoid saying "I wish I had known…"
Even in the most amicable situations, divorce is like a death. It is important you allow yourself time to grieve what has been lost, even if it was not "good."  Consulting a mental health expert will not only serve you and your family well in the long run, but it may also save you significant legal fees.  Sometimes people without a therapist tend to view their attorney in this role, and time spent venting or sharing emotional concerns with your attorney is billable time and may cost you more money than a therapist.
It may take a long time for you to be "friends" — whatever that means. It may never happen.  If you are able to avoid the expectation of post-divorce friendship, you will help yourself to avoid later disappointment.
You may never feel truly sure you made the right decision, particularly if you have children together. Exploring your emotions with a qualified mental health professional can greatly assist you in resolving your internal conflict.
There will be a lot of "what ifs."
You may often feel sadness, loss, fear, or anxiety, even if you wanted the divorce. Again, I cannot emphasize enough the importance of talking through your feelings with a qualified therapist.
Problems are not suddenly resolved because you are divorced, especially if you have children. You will likely still need to communicate with your ex, even after the divorce.  If you were unable to do so while married, it may be equally or more difficult after you are divorced and it may require learning new communication skills.
Do NOT rush through the process. Take time to make good, clear decisions, as you will be expected to live with them for years to come.
The real work can often occur after the divorce. Post-divorce litigation can sometimes be worse than the divorce itself.
Even in the best of circumstances, divorce is always difficult.  If you are preparing for a divorce, I hope the above insights will be helpful to you in planning and managing your situation for the best possible outcome.
[1] http://www.gklegal.com/blog/top-five-things-to-consider-when-contemplating-divorce/
http://www.gklegal.com/blog/critical-checklist-for-divorce-mediation/
http://www.gklegal.com/blog/the-ten-most-common-mistakes-people-make-as-they-go-through-a-divorce/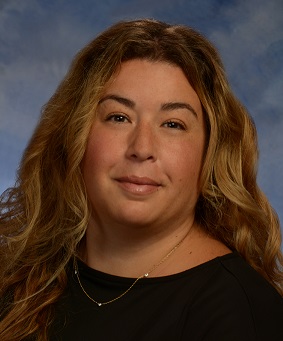 Diana Fredericks, Esq., is a partner with Gebhardt & Kiefer, PC and devotes her practice solely to family law matters. Contact Ms. Fredericks for a consultation at 908-735-5161 or via email. Ms. Fredericks is a Certified Matrimonial Attorney and was named to the NJ Super Lawyers Rising Stars list in the practice of family law by Thomson Reuters in 2015 and 2016, and to the New Leaders of the Bar list by the New Jersey Law Journal in 2015.