Clients sometimes ask if a judge has the equitable power to enter a restraining order in the absence of domestic violence.  The short answer is "no," however, further exploration of the question is helpful to understand how restraining orders work and the limitations the law currently places upon the court.
Equitable refers to something characterized by fairness, impartiality, or lack of bias. "'Equity"' is the name given to the whole area of the legal system in countries following the English common law tradition that resolves disputes between persons by applying principles of fairness and justness. Courts of equity apply equitable principles to grant equitable remedies, such as injunctions or decrees directing someone either to act or to forebear from acting, while courts of law apply the law to award money damages.[i]
In New Jersey, the Family Part is a court of equity.  This would lead a person to believe then that the answer to our initial inquiry would be yes, however, the Appellate Division recently issued a published decision indicating that it cannot be.[ii]
The Prevention of Domestic Violence Act does not authorize the entry of a final restraining order (FRO) unless there is evidence that the defendant (in that case) perpetrated an act(s) of domestic violence.   The standard is by a preponderance of the evidence, meaning more likely than not.   It is not beyond a reasonable doubt.
In order to succeed in obtaining a final restraining order (FRO), the court must conclude: 1) that the defendant committed a predicate act or acts of domestic violence, and 2) that the entry of a final restraining order is necessary to protect the victim from further acts of domestic violence.[iii]
The Prevention of Domestic Violence Act[iv] currently classifies an act as any one (or more) of the following:  homicide, assault, terroristic threats, kidnapping, criminal restraint, false imprisonment, sexual assault, criminal sexual contact, lewdness, criminal mischief, burglary, criminal trespass, harassment, stalking, criminal coercion, robbery, contempt of a domestic violence order, and any crime involving risk of death or serious bodily injury and cyber harassment.
Restraining orders can often involve complex legal issues and significant consequences.  It is imperative that you contact an experienced family law attorney for consultation before you go to court.
[i] https://definitions.uslegal.com/e/equitable/
[ii] M.C. v. G. T. (Docket No. A-4781-15T4, 01/02/2018)
[iii] Silver v. Silver, 387 N.J. Super. 112, 125-26 (App. Div. 2006)
[iv] https://www.judiciary.state.nj.us/forms/11253_dv_act.pdf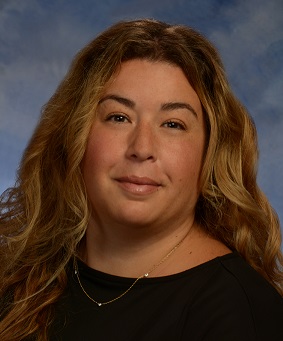 Diana Fredericks, Esq., is a partner with Gebhardt & Kiefer, PC and devotes her practice solely to family law matters.  She is a Certified Matrimonial Attorney and was named to the NJ Super Lawyers Rising Stars list in the practice of family law by Thomson Reuters in 2015, 2016 and 2017, and to the New Leaders of the Bar list by the New Jersey Law Journal in 2015.  Contact Ms. Fredericks for a consultation at 908-735-5161 or via email.