Originally built in 1947, STV Unicorn's hull was crafted from recycled metals of captured German U-boats salvaged after World War II.  She was built in the Netherlands as a motor fishing vessel.  With her locomotive style 1500 horsepower diesel engine, this strong vessel trawled the North Atlantic's fishing grounds for 32 years. In the mid-70's when her fishing days were over, she was acquired by a Dutch skipper and his wife who converted her into a sailing ship and she was renamedEenhoorn or "one horn", Dutch for Unicorn.

In the fall of 1999, the vessel was acquired by its current owners, Dawn and Jay Santamaria of Hunterdon County, New Jersey.

In December of 2003, the schooner completed a bow to stern interior refit that took the ship down to its steel ribs, reconfigured accommodations below and all systems.  In the summer of 2005,Unicorn was granted a Jones Act Waiver to become a United States registered vessel and sails as a 6-pack. This same year, co-owner Dawn Santamaria founded Sisters Under Sail, a nonprofit on-board leadership program for teenage girls and women.  Since 2006, Sisters Under Sail and her all-female professional crew have chartered Unicorn and have been a tall ship festival favorite by ports throughout New England, Canadian Maritimes and the Great Lakes.

After 15 years, the Santamaria family is moving in different directions – our 4 daughters are grown and we parents are getting older too!  And, we are looking to find the right buyer for our 5thdaughter, Unicorn.
STV Unicorn Specifications:
Listing Price:
$375,000 USD
Contact:
Dawn Santamaria (co-owner):
dawn@tallshipunicorn.com or cell:  908.256.6758
Flag:
USA
Vessel #:
1174722
USCG COI:
Certified Attraction Vessel,
Uninspected 6-pack
Rig:
Gaff Rigged, Topsail Schooner
Built:
1947, DeVoorvitgad Gouwsluis Shipyards
Alphen, Netherlands
Sparred Length:
110'
LOD:
74'
LWL:
84.3'
Draft:
9.4'
Beam:
19.2'
Tons:
74 GT
Power:
3406 Caterpillar diesel engine
Quarters:
Large aft Stateroom w/ ensuite head 
4 midship Guest Cabins w/ensuite heads
Separate Crew Quarters w/ensuite head
Large Galley and Salon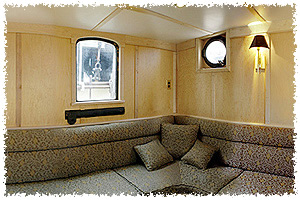 View the layout of the ship 
here
.
Check out these videos of the Tall Ship Unicorn: